Long Island AC Repairs, Maintenance, and Tune-Ups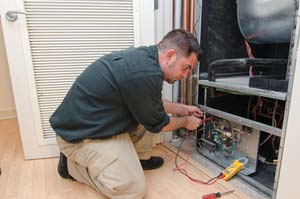 For over twenty years, Metro Heating & Air Conditioning has been proudly servicing commercial and residential air conditioning needs in Long Island. Our Long Island air conditioning contractors have seen just about every problem that can afflict an AC unit. During this timeframe, we have developed the knowledge necessary to identify even the minutest problems. If there is any problem with your Long Island air conditioner, our professional experts can fix it.
At Metro Heating & Air Conditioning, we place a premium on professionalism and high quality service. Each of our air conditioning contractors is highly trained, expertly skilled, and extensively experienced. Metro Heating & Air Conditioning is professionally licensed to conduct all forms of HVAC related services. When Long Island residents hire our team, they can expect to receive only the highest quality air conditioning repair services.
Call Metro Heating & Air Conditioning if you are in need of Long Island air conditioning repairs. Our professional and polite staff is always happy to answer any questions that you may have about your AC system. We will gladly explain how our air conditioning team can resolve all of your cooling problems. We can schedule your appointment today.
Long Island Air Conditioning Repair Service Plans
In order to help Long Island residents with all of their AC related needs, we offer extremely beneficial air conditioning service plans. Included in these plans are repair services as well as routine maintenance services. When you enter into an air conditioning service plan, you can rest assured knowing that you have placed your air conditioner in the right hands.
Before the height of the summer, our air conditioning repair contractors will inspect and tune-up your AC system. During these routine inspections, we will be able to identify all minor and major problems with your air conditioner.
By repairing these issues before your AC goes into full-time operation, you receive many benefits. First, by tuning up your air conditioner, we ensure that your system operates at peak efficiency all summer long. This results in monetary savings on your monthly energy bills. In addition, because your AC does not have to run as long in order to cool your Long Island home, these tune-ups extend the service life of your air conditioner. Lastly, by repairing minor problems before heavy use occurs, you prevent major damage from occurring to your Long Island air conditioner.
Long Island Air Conditioning Repairs Handled By Experts
When some air conditioning repair contractors work on your system, their only goal is to make your AC functional again. They use imprecise methods and conclude their services once operation is restored. In contrast, our cooling experts are always focused on providing the highest quality services possible. Because we have the ability to troubleshoot your AC to determine the exact cause of poor operation, we can repair the precise issue. As such, you do not have to worry about your air conditioning going out shortly after our repair services because of inexact, poor quality repairs.
If you need a professional air conditioning contractor for AC repairs in Long Island, call Metro Heating & Air Conditioning at 631-667-8181, or fill out our Online Request Form.