Professional Air Conditioning Contractors and Heating Specialists in Elmont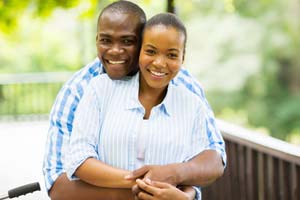 Since 1991, Elmont residents have trusted the professional air conditioning and heating contractors at Metro Heating & Air Conditioning. Our team has developed this trust by focusing on one goal in every project we undertake. Every time our heating and air conditioning contractors are hired for a job, we strive to provide our customers with the highest quality service possible in order to maximize their satisfaction. With this mindset, our HVAC specialists have exceeded continually exceeded customer expectations for over two decades.
At Metro Heating & Air Conditioning, we install, repair, and maintain basically every major appliance that can be added to a HVAC system. Our teak is extremely versatile and highly skilled. Metro Heating & Air Conditioning is professionally licensed and insured. As such, Elmont residents can rest assured that we will fulfill all of their heating, air conditioning, and indoor air quality needs.
Call us today if you need to hire a professional who is adept with heating, air conditioning, water heating, or indoor air quality. Our staff would be happy to discuss our full line of services in more detail. We can answer any questions that you have about your HVAC system. We can schedule your appointment today.
Elmont Heating Installations, Repairs, and Maintenance
In our heater services, our Elmont heating contractors strive to provide you with all of the available options so that you can make the choice as to which heating system will best serve your family. Our professional heating technicians can install radiant heating systems, boilers, furnaces, and geothermal heat pumps in your home. After installation, we have the requisite skill to keep these heaters fully-operational and efficient for the life of the system.
Air Conditioning Installations, Repairs, and Tune-Ups in Elmont
In addition to being the preeminent heating services providers in Elmont, our air conditioning contractors are extremely capable and experienced. Our air conditioning team can provide you with all manners of AC related services. From installation to repair and replacement, we have you covered.
Our Elmont air conditioning contractors install, maintain, and repair both central AC units and ductless air conditioners. We provide routine air conditioning inspections and tune-ups as well. These routine maintenance procedures ensure that you are always comfortable within your Elmont home.
Water Heater Installations and Repair in Elmont
At Metro Heating & Air Conditioning, we strive to provide for all of your comfort needs in you Elmont home. In addition to our traditional HVAC services, our comfort specialists are also able to service all of your water heating needs. We install both traditional water heaters and tankless water heaters. As with all of our services, we guarantee that you will be completely satisfied for years to come.
If you need to hire a professional air conditioning contractor or heating contractor in Elmont, call Metro Heating & Air Conditioning at 631-667-8181, or fill out our Online Request Form.