Bay Shore Heating Experts and Air Conditioning Contractors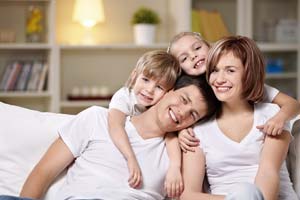 In 1991, Metro Heating & Air Conditioning was formed in order to provide the highest quality air conditioning and heating services to Bay Shore residents and businesses. Our primary goal in every project is to ensure that our customers are completely satisfied with their air conditioners and heaters. We understand that you need the highest quality, most customized, and most efficient heating and cooling systems possible. By focusing on these three aspects, we can guarantee that you will be completely satisfied with our services.
At Metro Heating & Air Conditioning, our Bay Shore air conditioning contractors are highly skilled, professionally trained, and extensively experienced. We maintain the full range of professional licenses. Our contractors take an immense amount of pride from their work. As such, Bay Shore residents can feel confident that they will receive the highest quality heating and air conditioning services when they hire our contractors.
Call us today if you are in need of any heating, air conditioning, or indoor air quality services. Our professionals would be happy to discuss your goals with you and to explain how our services can help. We would be excited to answer any questions that you may have and to schedule your appointment today.
Bay Shore Air Conditioning Tune-Ups and Repairs
At Metro Heating & Air Conditioning, our main goal is to provide Bay Shore residents with the most reliable and efficient air conditioning and heating systems. For air conditioners, we provide routine inspection, maintenance, and tune-up services. These expertly performed maintenance services ensure that your air conditioner functions properly all summer long. We identify and repair minor issues to improve the efficiency of your AC. By routinely maintaining your Bay Shore AC, you ensure that the system is not susceptible to extensive damage and premature replacement.
Heating Installations and Service Agreements
Our professional heating contractors are highly experienced with all different types of heating systems. We install furnaces, boilers, and radiant heating systems. If you hire us to conduct your heating installation, you can enter into a service agreement. If you do, you will never have to worry about your Bay Shore heater again. Our contractors will conduct routine yearly maintenance on your heater, and we will be on call to repair any damage that occurs.
Indoor Air Quality Solutions in Bay Shore
If you have not paid attention to the indoor air quality of you Bayshore home, chances are that substantial improvements can be made. The average person spends 90% of their time indoors. Given the fact that indoor air is generally 2 to 5 times more polluted than outdoor air, it is essential to take the steps to improve your indoor air quality. At Metro Heating & Air Conditioning, we can install HEPA filters, whole house air cleaners, and humidifiers. Our experts know which solutions can best help in your effort to improve your indoor air quality.
If you need to hire a professional air conditioning contractor or heating contractor in Bay Shore, call Metro Heating & Air Conditioning at 631-667-8181, or fill out our Online Request Form.