Bellmore Heating, Air Conditioning, and Indoor Air Quality Contractors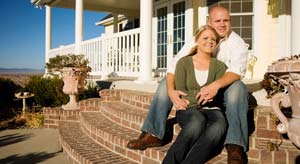 For over twenty years, Metro Heating & Air Conditioning has provided the highest quality heating, air conditioning, water heating, and indoor air quality services in Bellmore. Our professional contractors have the skills necessary to always keep you comfortable within your home.
Call Metro Heating & Air Conditioning today for all of your heating, air conditioning, and indoor air quality needs. Our courteous and polite staff will gladly answer any questions that you may have. Our team is always happy to explain the many benefits of our expertly performed services. We would be excited to schedule your appointment today.
Bellmore Air Conditioning Installations and Repairs
During the summer time, it is important for your Bellmore family to have the most reliable air conditioning system possible. In addition, your Bellmore air conditioner should product the comfort that your family deserves in the most efficient fashion possible. At Metro Heating & Air Conditioning, these are our two priorities in all of our air conditioning services.
Our air conditioning contractors can install either a ductless or central AC unit in your home. After installation, we provide a full line of services to ensure that you and your family are always comfortable. We conduct routine maintenance and inspection services on a yearly basis. If any major problem develops, our Bellmore air conditioning contractors can repair your system quickly and easily.
Bellmore Heating Installations and Repairs
At Metro Heating & Air Conditioning, our Bellmore heating contractors are highly trained, exceptionally experienced, and expertly skilled. We install all manners of heating systems into both existing homes and new constructions. We are especially skilled at installing customized furnaces, boilers, radiant heating systems, and geothermal heat pumps. After our expert services, we have the skills necessary to properly maintain and repair all heating systems.
Hot Water Heater Specialists in Bellmore
At Metro Heating & Air Conditioning, our team also has the skills necessary to fulfill all of your hot water needs. We install both traditional and tankless water heaters in homes. We conduct routine maintenance and repair services. We can provide you with expert advice as to which system will work best for your and your family.
Full Service HVAC Professionals in Bellmore
In addition to our heating and air conditioning services, our Bellmore HVAC specialists have the capability of enhancing every aspect of your system. We provide expert solutions like duct repair services and energy recovery ventilators that can improve the energy efficiency of your home. Our professionals have all the methods to improve the indoor air quality of your home. We install whole house humidifiers, whole house air cleaners, and HEPA filters. If you want to improve your Bellmore HVAC system, our professional team can help.
If you need to hire a professional heating and air conditioning contractor in Bellmore, call Metro Heating & Air Conditioning at 631-667-8181, or fill out our Online Request Form.