Expert Long Island Heating Contractors Providing Furnace Services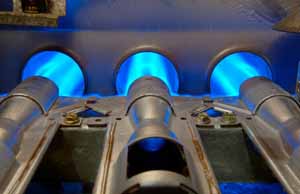 For over twenty years, Metro Heating & Air Conditioning has been providing Long Island residents with the highest quality heating services. Our Long Island heating contractors are highly skilled at working with residential furnaces at all stages of the systems services life. We can install a furnace into an existing home or during a construction project. After installation, our furnace specialists have the ability and methods to properly maintain your furnace at peak functionality. Lastly, our Long Island heating contractors can repair any furnace related issue.
At Metro Heating & Air Conditioning, we understand that your Long Island family relies on its furnace for warmth, comfort, and security. We are humbled by the fact that local residents trust us with these important systems. In every furnace related project, we strive to honor that trust by providing the most reliable, highly functional, and efficient furnace possible. In this way, our team can guarantee that you and your family will be completely satisfied with our furnace services.
Call Metro Heating & Air Conditioning for all of your furnace and heating needs. Our staff is always excited to help customers in any way that we can. We would be happy to answer any questions that you have about our services or your current heating system. We will schedule your appointment at your earliest convenience.
Furnace Installation and Maintenance
At Metro Heating & Air Conditioning, our heating contractors believe that every Long Island family deserves the most reliable and efficient heating system in their home. In every furnace project, our goal is to ensure that you and your family are warm and comfortable all winter long.
During our furnace installation services, our experts will assess the unique layout and design of your Long Island property. We will then inquire as to your family's heating needs. With this information, we can suggest the best furnace heating system that will be customized to your desired comfort goals.
After we expertly install a furnace in your Long Island home, you can rest assured that your heating system will always be kept in the best condition because our team of knowledgeable professionals have the skills necessary to repair any furnace related problem. Our furnace repair contractors will quickly restore comfort to your home at the first sign of trouble.
Long Island Furnace Inspections and Tune-Ups
Because your furnace is a complex system, it requires routine maintenance and tune-ups in order to operate a peak levels. Our furnace experts provide extremely thorough furnace inspections in which we can identify all minor issues that are negatively affecting your furnace performance. By resolving these problems when they are slight, our team minimizes the chance of damage occurring to your furnace and maximize the energy efficiency of the system.
In order to get the most benefits from our furnace inspection services, we recommend that you conduct them just before the height of the warming season. By doing so, you can rest assured knowing that your furnace will operate reliably and efficiently all winter long.
If you need to hire a heating contractor to help you with your furnace in Long Island, call Metro Heating & Air Conditioning at 631-667-8181, or fill out our Online Request Form.