Bayport Heating Contractors and Air Conditioning Specialists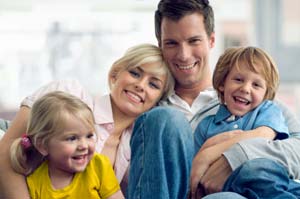 For over 20 years, Metro Heating & Air Conditioning has been servicing commercial and residential HVAC needs in Bayport. We are highly skilled at heating, air conditioning, and air quality services. We can install top quality HVAC appliances into your existing home or during your construction project.
Call Metro Heating & Air Conditioning for all of your heating, air conditioning, and indoor air quality needs. Our courteous and polite staff is always happy to answer any questions that you have. We are always excited to explain the many benefits of our expertly performed services. We can schedule your appointment today.
Heating Installations, Tune-Ups, and Repairs in Bayport
At Metro Heating & Air Conditioning, we believe that every Bayport family should have the most reliable and highest quality heating system within their home. Whether you have a furnace or boiler, our expert heating specialists can help maintain and repair your system. Our heating contractors are also adept at installing and repairing radiant heating systems. We have the skills necessary to ensure that you and your family are warm and comfortable all winter long.
Air Conditioning Installations, Tune-Ups, and Repairs in Bayport
During the Bayport summer, you and your family need to have an air conditioning system upon which you can rely. At Metro Heating & Air Conditioning, our Bayport air conditioning contractors can provide for all of your AC needs. We install both central air conditioning and ductless AC units in both existing homes and new construction projects. After our expert installation services, we offer air conditioner service agreements which include all repairs and routine maintenance tune-ups.
Bayport Energy Efficient Geothermal Heat Pumps
If you are considering improving the energy efficiency of your Bayport home, you should learn more about geothermal heat pumps. Despite their name, these systems are used for both cooling and heating purposes. Instead of heating or cooling air at a central unit, geothermal heat pumps tap into the relatively stable ambient temperature below the surface of your property. This relatively constant temperature is used to warm your home during the winter time and to cool your home in the summer. Geothermal heat pumps are extremely efficient and long-lasting.
Bayport Indoor Air Quality Specialists
Bayport residents usually only think about their heater and air conditioner when they consider maintaining or improving their HVAC system. Unfortunately, they often overlook another critical aspect, their indoor air quality. On average, people spend around 90% of their time indoors. Indoor air can be anywhere from 2 to 5 times more polluted than outdoor air. Indoor air pollutants can cause asthma, allergies, and respiratory issues.
At Metro Heating & Air Conditioning, our full service HVAC contractors have the solutions necessary to improve the quality of your indoor air. We can install whole house air cleaners and humidifiers directly into your HVAC system. We also provide services involving HEPA filters.
If you need to hire a professional heating contractor or air conditioning specialist in Bayport, call Metro Heating & Air Conditioning at 631-667-8181, or fill out our Online Request Form.