Nassau County Air Conditioning and Heating Contractors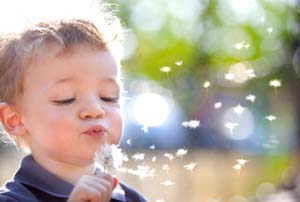 You and your family rely on your HVAC system in order to maintain a high quality of life. During the winter, a properly functioning boiler or furnace is a must have. During the summer time, you and your Nassau County family cannot be comfortable without a highly functional and efficient air conditioner. Throughout the year, it is imperative that your family have the highest quality indoor air.
At Metro Heating & Air Conditioning, our heating and air conditioning contractors have the ability to service all of these functions of your Nassau County HVAC system. For over twenty years, we have proudly provided local residents with the highest quality services. We customize all of our efforts to fulfill your unique air quality and comfort needs.
Call Metro Heating & Air Conditioning for all of your heating, cooling, and air quality concerns. Our experienced contractors are all professionally trained and licensed. We make customer satisfaction our number one priority. We guarantee that you will be completely satisfied with our expertly performed HVAC services. We can set up your appointment today.
Exceptionally Performed Heating Services in Nassau County
At Metro Heating & Air Conditioning, our Nassau county heating contractors have the ability to work with all conventional heating systems including boilers and furnaces. In addition, we provide innovative heating services such as radiant heating. Our heating contractors can help you install any of these systems into a new home construction or in and existing residence. After our expert installation services, we provide heating service agreements that ensure that your system is properly maintained throughout its service life.
Nassau County Air Conditioning Specialists
Just like with our heating services, Metro Heating & Air Conditioning provides a full line of air conditioning services and repairs. We are especially adept at Nassau County air conditioning tune-ups and maintenance. Our air conditioning contractors can help ensure that you have the most efficient and reliable system possible. Whether you have a central AC or ductless air conditioner, our team can provide you with the cooling solutions and repairs that your Nassau County family needs.
Nassau County Geothermal Heating and Cooling Solutions
At Metro Heating & Air Conditioning, our heating and air conditioning contractors take pride in the breadth of their varied skill set. We are constantly striving to provide Nassau County residents with the widest ranges of options to fulfill their heating and cooling needs. As such, we proudly provide a full line of geothermal heating and cooling services. We can install, repair, and replace these energy efficient systems. If you are looking for an alternative to the traditional forced-air indoor comfort system, you should consider installing a geothermal heat pump in your Nassau County home.
If you need to hire a air conditioning or heating contractor in Nassau county, call Metro Heating & Air Conditioning at 631-667-8181, or fill out our Online Request Form.