Bethpage Heating, Air Conditioning, and Indoor Air Quality Contractors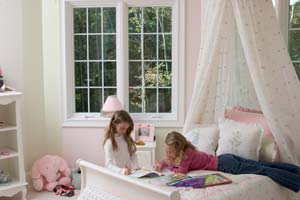 At Metro Heating & Air Conditioning, our contractors believe that all Bethpage residents should have a reliable and efficient HVAC system. We put all our effort into providing the highest quality heating, air conditioning, and indoor air quality services. In this way, we can guarantee that our Bethpage customers are completely satisfied. Our Bethpage heating and air conditioning contractors have been exceeding customer expectations for over twenty years. We would be excited to continue this tradition of excellence for you.
Our heating and air conditioning contractors have an immense amount of experience and skilled. Each member of our HVAC team is professionally trained and licensed. At Metro Heating & Air Conditioning, we are honored that Bethpage residents trust us with their heating and cooling systems. As such, we work our hardest to honor this trust by providing the highest quality services possible.
Call us today for all of your HVAC related needs. Our heating and air conditioning experts will be happy to discuss our full line of services with you. Our professionals would be excited to explain how we can improve the indoor air quality of your home. We can answer any questions that you may have, and we will schedule your appointment today.
Air Conditioning Installations and Service Agreements
At Metro Heating & Air Conditioning, our Bethpage air conditioning specialists have the ability to service all of your AC needs from installation to replacement. We install both central ACs and ductless air conditioning units. We can install your air conditioning system into a new construction project or an existing home. In all of our services, we provide you with the most expert advice so that you can customize your air conditioning system to your specific needs.
After our installation services, we have the skill to repair and maintain your air conditioner in the highest quality fashion. We offer service agreements that once entered into take all of the hassle out of air conditioning maintenance for the life of your system.
Heating Installations and Repairs in Bethpage
Just as with our air conditioning services, our professional heating contractors have the skill to install any type of heater into your home. We specialize in furnace, boiler, and radiant heating installations. For each of these systems, we also offer service agreements so that you do not have to worry about how to properly maintain your Bethpage heater. These service agreements include repair services and routine heater inspection and maintenance. When you hire our professionals to inspect and repair your heating system, you can rest assured knowing that your heater will keep your family warm all winter long.
If you need to hire a professional air conditioning or heating contractor in Bethpage, call Metro Heating & Air Conditioning at631-667-8181, or fill out our Online Request Form.