Long Island Radiant Heating Installations and Services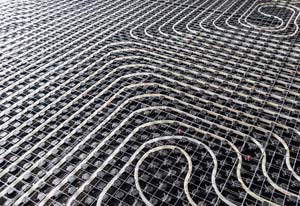 At Metro Heating & Air Conditioning, our Long Island heating contractors are always striving to be as versatile as possible. We understand that our customers are looking for highly customized heating solutions. Our professional heating team is highly skilled at providing both forced-air and radiant heating services. We can provide you with the information you need to understand which system will work best for your Long Island family.
Each of our Long Island heating contractors is highly skilled, professionally trained, and extensively experienced. Metro Heating & Air Conditioning is professionally licensed and insured. As such, you can feel confident that you trusted the right team when you hire our heating professionals.
Call us today for all of your radiant heating needs. Our staff is here to answer any questions that you may have about this marvelous heat source. We would gladly explain all of the amazing benefits of our radiant heating services. We can schedule your appointment today.
Radiant Heating Enhances Comfort in Long Island Homes
Radiant heating differs from traditional forced air heating in that it does not rely on the air duct system within your home. Instead, the heating source is installed directly beneath your flooring and within the walls of your Long Island home. These systems project warmth throughout the living space instead of relying on warm air to transfer energy throughout the room. As such, the resulting heat is constant and noiseless. You will not be warm near an air vent and cold at the other side of the room. In addition, your floors will be pleasantly warm. Radiant heating truly enhances the comfort that your family enjoys within its Long Island home.
Long Island Radiant Heating Is Energy Efficient
One of the largest expenditures that Long Island residents make in an energy context is through forced air heating systems. Generally, this air is heated at a central source then pushed throughout the home. While the air is within the duct system, it cools substantially before providing you with comfort. Especially if your duct system has leaks or is inefficient, substantial energy waste occurs.
In contrast, radiant heating systems supply comfort at the desired source. As such, there is very minimal energy loss. As a result, radiant heating systems result in an estimated 25% reduction in energy used for heating purposes. These energy savings are immediately realized after installation, and you can enjoy lower utility bills for the life of your radiant heating system.
At Metro Heating & Air Conditioning, our radiant heating experts can help you maximize the comfort and energy savings that you will receive from this new system. We will work with you to ensure that your family is as comfortable and satisfied as possible.
If you need to hire a professional heating contractor who is adept at radiant heating services in Long Island, call Metro Heating & Air Conditioning at 631-667-8181, or fill out our Online Request Form.