Professional Aquebogue Air Conditioning and Heating Contractors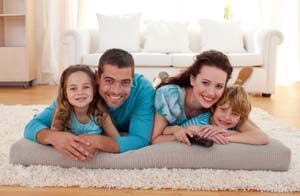 When hiring a professional HVAC specialist, it is important that you get a contractor that has the ability to work with your entire system. At Metro Heating & Air Conditioning, our Aquebogue contractors can provide you with air conditioning, heating, and indoor air quality services. These are the most important functions of your residential HVAC system. Our contractors always work their hardest to ensure that your HVAC system fulfills all of these essential functions.
Call Metro Heating & Air Conditioning today if you have any heating, cooling, or air quality needs. Our professional and polite staff is always happy to answer any questions that you may have. We can schedule your appointment today.
Aquebogue Air Conditioning Installations and Service Plans
At Metro Heating & Air Conditioning, our Aquebogue air conditioning contractors are the most skilled and experienced service providers in the area. We can help you with all of your air conditioning needs. We install and design both central AC and ductless air conditioning units. Our air conditioning contractors provide air conditioning tune-ups, maintenance, and repairs. These services are all included in our extremely beneficial air conditioning service agreements. Entering into one of these service plans ensures that your Aquebogue family will always be cool and comfortable within your home.
Aquebogue Heating Installations and Service Plans
Just as with our expertly performed air conditioning services, our Aquebogue heating contractors are highly skilled and professionally trained. We have the ability to install boilers, furnaces, and radiant heating systems into existing homes and during new construction work. After our installation services, we have the requisite skill to keep all of these systems operating in the most efficient and reliable fashions. Ask us about our heating service agreements. With our service plan, you can always rest assured knowing you have a contractor you can trust with all of your heating repairs and maintenance.
Geothermal Heating and Cooling Services in Aquebogue
If you are looking for an alternative to the traditional forced air heating and cooling system, your should consider installing a geothermal heat pump in your Aquebogue home. Our professional comfort specialists are highly skilled at working with these systems. We can install, repair, and replace any geothermal heat pump. These systems are a great alternative to traditional heating and cooling methods because they are highly energy efficient and long lasting.
Indoor Air Quality Professionals in Aquebogue
The quality of your indoor air in your Aquebogue home goes a long way in determining the health and happiness of your family. Indoor air can be contaminated with pollen, dust, mites, mold, spores, and chemicals. All of these indoor air pollutants can cause allergies, asthma, and respiratory issues. At Metro Heating & Air Conditioning, our indoor air quality specialists provide a full line of services to ensure that your air is as healthy as possible. These services include whole house air cleaners, humidifiers, hepa filters, and more.
If you need to hire a professional heating or air conditioning contractor in Aquebogue, call Metro Heating & Air Conditioning at 631-667-8181, or fill out our Online Request Form.