Geothermal Heat Pump Rebates in Long Island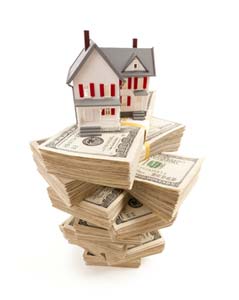 Before you conduct your air conditioning or heater replacement, you should consider all of the available options to provide for your family's comfort. One great option that can replace both of your air conditioning and heater systems is the geothermal heat pump.
Since 1991, Metro Heating & Air Conditioning has been striving to provide Long Island residents with the highest quality heating and cooling services. Over this time frame they have developed the knowledge, skill, and experience necessary to help Long Island residents with all of the aspects of their installation projects.
When we install a geothermal heat pump on your property, we can help make sure that you take advantage of the current tax rebates that are available. Because these systems are highly energy efficient, the government has been offering generous rebates for Long Island homeowners who install geothermal heat pumps. Our professional heating and air conditioning contractors can help ensure that you get the maximum energy savings and geothermal rebate after our installation services
Call us today if you want to install a geothermal heat pump on yourproperty. Our courteous and knowledgeable Long Island heating contractors can give you all the information you need to maximize the geothermal rebate that you will receive. We can also provide you with advice about these marvelous systems and answer any questions that you may have. We can schedule your appointment today.
Specifics about the Geothermal Heat Pump Rebates
Federal Tax Credit:
30% of cost with no upper limit, includes installation and associated work eg: duct work, electric, wells, radiant heat.
Expires:
Details:
Existing homes and new construction qualify. Both principal residences and second homes qualify. Rentals do not qualify.

New York State Tax Credit 30% up to a maximum of $5,000.00.

LIPA rebates up to $1,000.00 per unit.
Geothermal Heat Pumps Save Substantial Money During Operation
In addition to the geothermal rebate, these systems result in substantial energy savings over their long service live. According the Department of Energy, a properly installed geothermal heat pump can be 600% more efficient that your current air conditioning and heating system. Given the fact that our air conditioners and heaters make up the bulk of our energy consumption, this increased efficiency can lead to substantial savings on monthly utility bills.
In order to maximize the energy savings and geothermal rebate, you should trust a professionally licensed contractor with your geothermal heat pump installation. Our team can provide you with expert advice as to which system will work best for your Long Island home. Our experience can help you with the geothermal rebate process.
If you to know more about Geothermal Heat Pump Rebates in Long Island, call Metro Heating & Air Conditioning at 631-667-8181, or fill out our Online Request Form.