Heating and Air Conditioning Contractors in the Town of Hempstead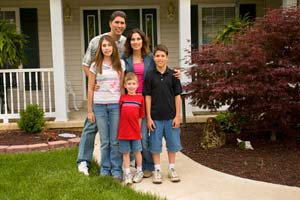 For over twenty years, Metro Heating & Air Conditioning has been providing the highest quality HVAC services in the Town of Hempstead. We are highly versatile in that we provide for all of your heating, air conditioning, and indoor air quality needs. Call us today for any HVAC installation, repair, or replacement. We guarantee that you and your Town of Hempstead family will be completely satisfied with our expertly performed services.
Air Conditioning Tune-Ups and Repairs in the Town of Hempstead
Our highly trained technicians have the ability to service your Hempstead air conditioner at all stages of its service life, from installation to replacement. We are especially skilled at conducting routine maintenance and extensive repair services. It is recommended that you have your AC system inspected and tuned up right before it goes into full service during the spring. During these inspections we can identify and repair any problems with your air conditioner. After our AC tune-up and repairs, you can rest assured knowing that your system will operate at peak performance all summer long.
The Town of Hempstead's Premier Heating Installation Team
At Metro Heating & Air Conditioning, our Town of Hempstead heating contractors can install any type of heating system into your home. We work in both new construction projects and existing homes. Our contractors have a vast amount of experience installing furnaces, boilers, and radiant heating systems. In all of our heating installation services, we strive to provide the most customized solutions to provide you with the highest quality and most efficient heating sytem.
Indoor Air Quality Specialists in the Town of Hempstead
Unfortunately, most Town of Hempstead residents only consider the heating and cooling productivity of their HVAC systems. They fail to consider something that is just as important: the quality of their indoor air. According to the Environmental Protection Agency, indoor air can be up to 5 times more polluted than outdoor air. At Metro Heating & Air Conditioning, we provide the following solutions to ensure that your family has the highest quality indoor air:
Geothermal Heat Pumps in the Town of Hempstead
In contrast to traditional forced air heating and cooling systems, geothermal heat pumps use the ambient temperature of the environment surrounding your home. In a tradition system, air is heated or cooled through the expenditure of a large amount of energy. In a geothermal heat pump, the relatively constant temperature below the surface of your property is used to cool your home in the summer and warm your home in the winter. In the Town of Hempstead, the most skilled and professional heating and cooling contractors working with geothermal heat pumps are at Metro Heating & Air Conditioning.
If you need to hire a professional heating or air conditioning contractor in the Town of Hempstead, call Metro Heating & Air Conditioning at 631-667-8181, or fill out our Online Request Form.