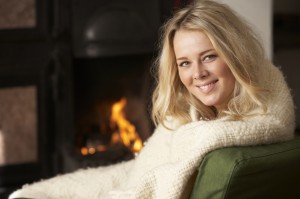 Know what the easiest way to avoid heating repairs is? Getting your system regularly serviced and inspected. The problem is that the average homeowner waits for something to break before having it checked out. Just like with our own health, preventative measures are the best approach in order to avoid serious problems.
Living in Nassau County means knowing how brutal winter temperatures can be. In order to prevent being left out in the cold in the middle of a winter snow storm you have to take care of your HVAC system before it needs repairs. This is especially true if you know you already need minor repairs.
Tips From the Pros
So maybe you just can't seem to find the time to let an experienced and trained pro take a look at your heating and cooling system. Or maybe your budget is so tight you just can't seem to justify an inspection (even though it could end up preventing much more expensive repair needs). But you want to at least try to check it out yourself and see if you spot anything with your naked eye.
Here is the basic minimum of what you should check around for:
Inspect for leaks or any areas where water may have pooled around the system
Look for cracks or any broken sealants around the furnace or AC system
Check out the filters, blower, ducts and coils for possible obstructions
Clean filters monthly and replace regularly
Take a look at the outdoor handlers; it is common for grass, twigs and other debris to cause problems
If you come across any even potential problems then it is time to call in the professionals and let them handle it from here. A reputable, trained and certified heating repairs expert can help fix your system and hopefully ensure longevity. But that can't happen until you make the call.
Making the Metro Connection
At Metro Heating & Air Conditioning our team of experienced professionals is exactly what you need to get the job done. We have been in business since 1991 and taking expert care of local residents in the Long Island area. Over the years we have grown and expended adding installation, oil delivery and geothermal installation and service.
But everything we do is to make our team more valuable to the community. Our main goal is to be able to take care of the local homeowners and their heating and cooling needs. So when it comes to your heating repairs make sure you make the time to contact us, like right now.
Contact Metro Heating and Air Conditioning, Inc. for a free Long Island Heating and Air Conditioning estimate by calling 631-667-8181 or complete our service request form.