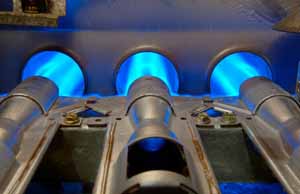 The name of the game during our freezing cold winters in Nassau County is to have well-working furnaces to keep our homes comfortably warm. Since fall is fast approaching and winter on its heels, now is the time to start thinking about what needs to be done to ensure there's no heating break down emergencies to deal with. Not only is staying warm a fundamental need, it's essential to our survival.
Here in Nassau County, you know our furnaces work overtime for months on end. While your furnace may not be broken down now, you can never predict when a mechanical failure will happen.
Here are a few fall season tips for homeowners in Nassau County to help prepare your furnace to keep you warm all winter.
Consider Replacing The Old Furnace
Is your heating equipment aging? It may not be offering you the most comfort and efficiency in its current condition. Whether your furnace is aging or brand new, you depend on it to work right all winter.
If it's nearing 15 to 20 years old, it may be the more economical choice to go ahead with a new furnace installation. Repairing it can cost quite a bit as the more important parts of the furnace start to fail for good.
You'll want to do whatever you can to avoid the inconvenience of hunting for a Nassau County heating contractor in the middle of a freezing cold night for emergency furnace repairs, so be sure to ask your contractor about how many more years yours should last and what to expect in terms of repair costs over the next few years.
Don't Skip That Fall Season Furnace Tune Up
One of the biggest mistakes homeowners in New Jersey make is to skip the fall season furnace tune up. After months of sitting idle, they try to turn on the heat and bam – nothing. Now they're stuck with making phone calls in the middle of the evening on a cold night with no heat until they can find a heating repair contractor who answers emergency service calls.
The tune up doesn't just prepare your furnace to run all winter season, it also help improve its efficiency. Gas furnaces are also tested for combustion problems, leaks, and carbon monoxide leaks within the heat exchanger and exhaust stack. This is important for your safety.
Look For Signs of Furnace Problems Yourself
It's a good idea to keep an eye on your furnace during the winter. Watch for signs of water streaking on the vent, blue, or chimney. Also keep an eye out for rust and soot. This can mean that moisture is building inside the pipes because the air can't circulate.
Make sure the air-intake and exhaust vent don't get covered by snow. These serious and potentially dangerous furnace problems are most often due to a clogged flue or a partial blockage.
If you need to hire a heating contractor to help you with your furnace in Nassau County, call Metro Heating & Air Conditioning at 631-667-8181, or fill out our Online Request Form.