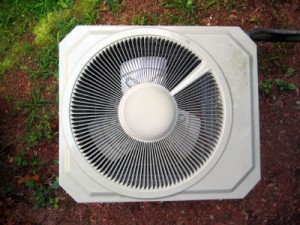 Having an energy efficient central air conditioning system for your Long Island home helps you save energy costs and stay comfortable. If you're looking for tips on how to get energy efficient central air conditioning in your Long Island home, Metro Heating & Air Conditioning, Inc. would love to share some with you.
In our Long Island climate, we get plenty of moisture in the air year round. The humidity alone can alter our indoor air quality.
Dust, dirt, humidity, and more can infiltrate our homes and make our central air conditioning equipment less efficient. And, there are more things to think about when you want an energy efficient furnace that effectively cools your Long Island home.
Here are some things you need to know about your Long Island HVAC comfort systems and how to get the most efficiency from them.
Make Sure Your Long Island Central Air Conditioning Unit Is Suited For Your Home
Since central central air conditioning systems are basically the same and today's systems are more energy efficient than those in the past, what's really important in getting the most energy efficiency from your Long Island central air conditioning system is making sure it is the right size and type for your home.
If your Long Island central air conditioning unit is too small, you get poor energy efficiency from the equipment and a muggy, warm uncomfortable home to boot.
There are many types of central air units that have specific benefits and features, so it pays to ask an experienced professional HVAC technician for the best advice.
Have Your Seasonal Air Conditioning Tune Ups Done
A seasonal Long Island air conditioning tune up is a very affordable preventative measure to ensure you get the most energy efficient cooling for your home. It also helps your HVAC equipment to last longer and require fewer repairs.
For reliable, energy efficient Long Island central air conditioning equipment, a seasonal tune up is a must. Your technician will clean parts that need cleaning, lubricate, adjust, test, level off Freon, make sure your thermostat is working properly, and more to get your Long Island furnace or boiler working at peak performance.
Make Sure Your Long Island Indoor Air Quality Is Good
A central air conditioning system will circulate any allergens, pet dander, dust, dirt, hair, and other things found in indoor air. If your Long Island indoor air quality is poor, this only means all these things will be hitting and coating your duct work and furnace machinery.
This means eventually you will have problems with your Long Island cooling equipment as all machines cannot work well in a dirty condition. An indoor air quality solution such as an air cleaner will improve your breathing air, your Long Island home, and your central air conditioning system, and indoor air pollutants won't be constantly recirculated around.
Call the expert technicians at Metro Heating & Air Conditioning, Inc. for any questions or concerns about Long Island Energy Efficient Central Air Conditioning at 631-667-8181 or feel free to complete our Online Request Form.